Spritz
On demand car wash for everyone
Details
Design Strategy
Mobile App Design
UX
About
Spritz is a b2c mobile application that offers on demand car washing services. For this project I took the lead in strategy consulting, experience design, and interface design of the application. I also worked alongside the talented Julia Wilson to develop the company's brand and translate it into a clean and useable mobile experience for both customers and washers.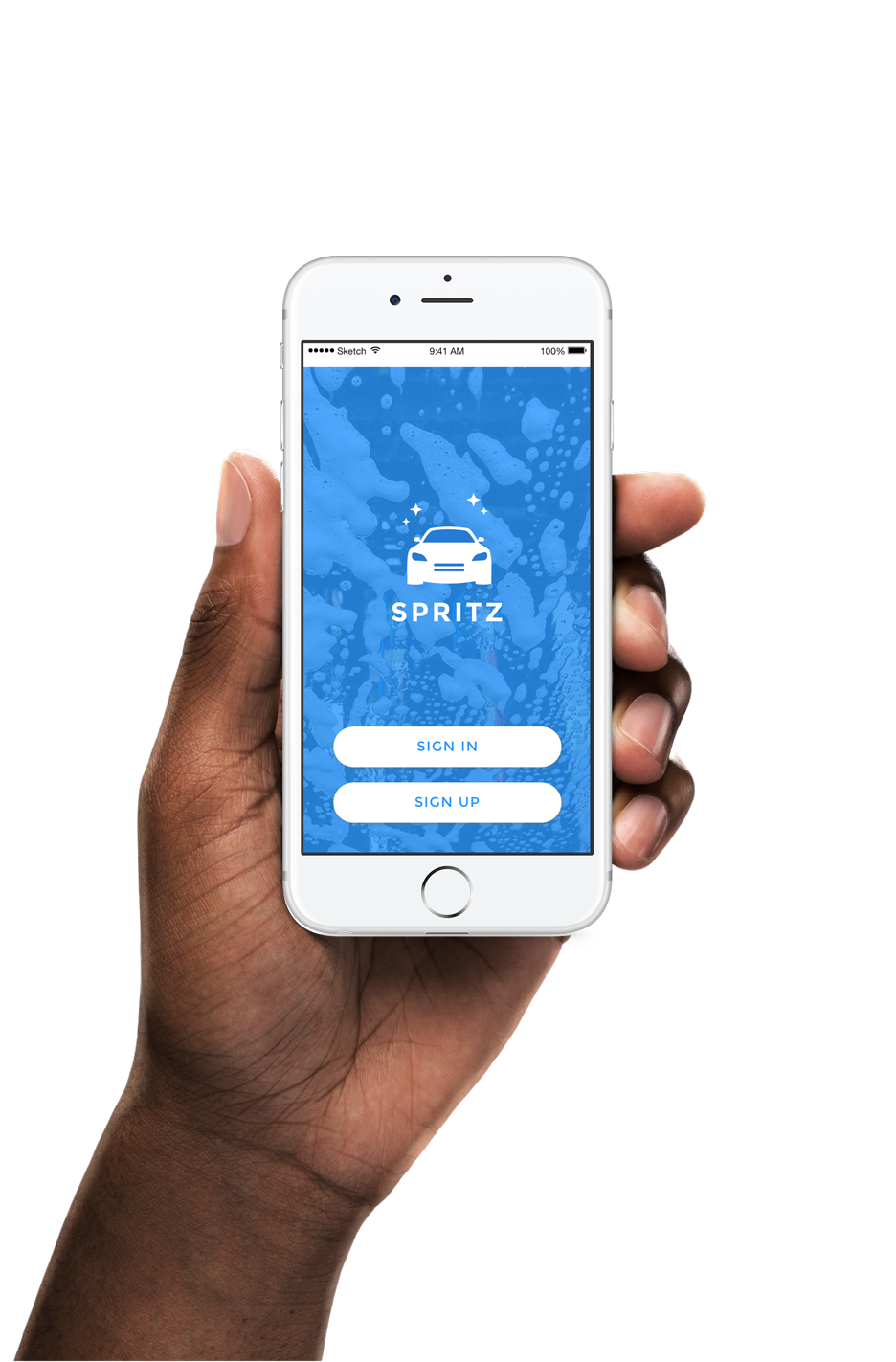 Strategy
The biggest challenge for the app's experience and business overall was integrating safeguards to protect both the user and the washer and build trust in the Spritz brand. The solutions to these challenges took the form of a simple but thorough onboarding process for the users and a series of checkpoints along the way that made sure customers and washers were communicating about the wash.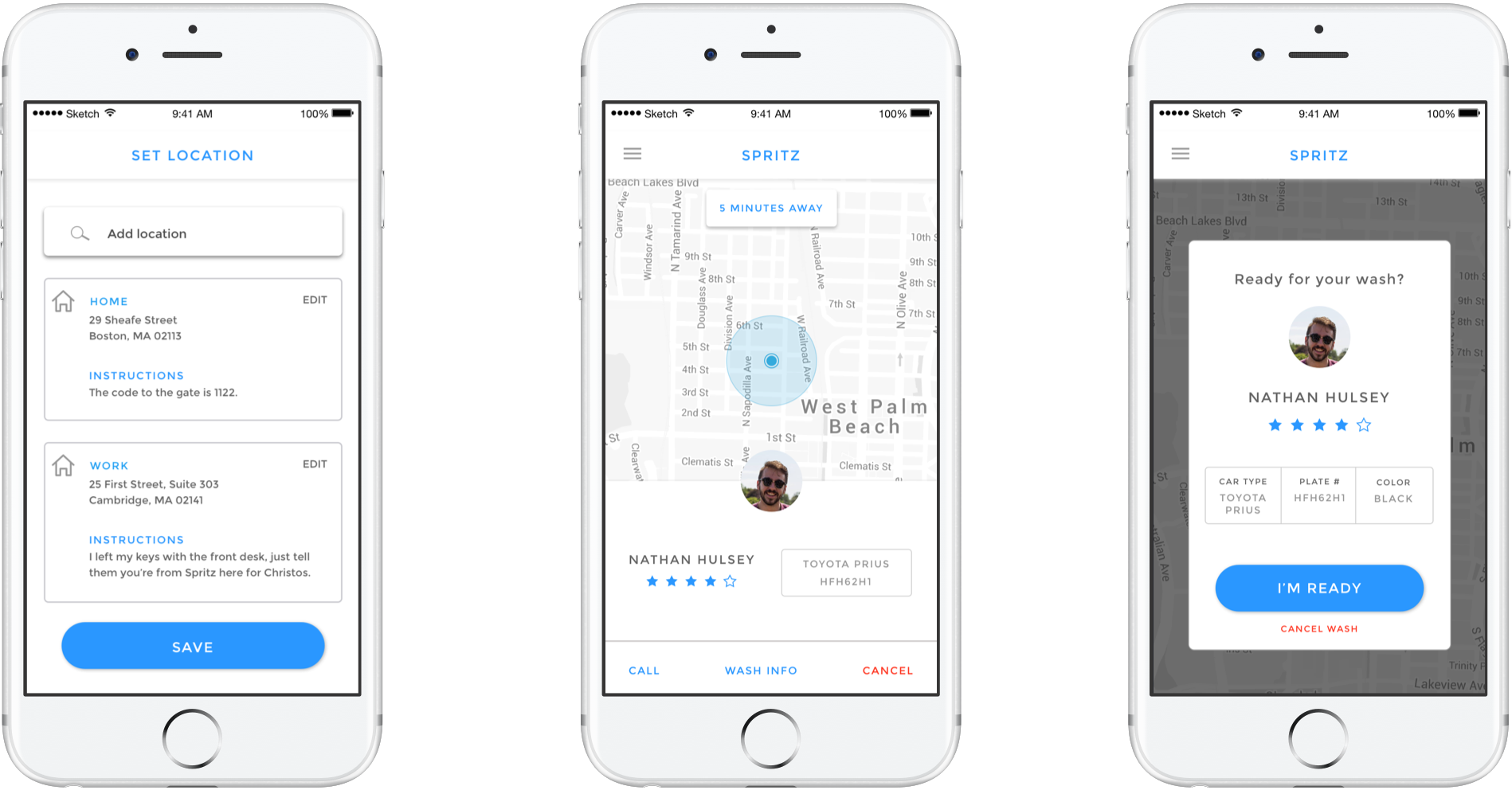 Onboarding
Onboarding the customers had to be seamless and fast but also thorough. Ultimately we were able to distill the process into six steps, covering everything from a profile to detailed information about the vehicle.

Wireframing
Understanding the profiles, motivations, and demographics of the ideal Spritz customers was critical to the app's design and its overall success. I worked closely with the Spritz founder to show him how the design process could inform the crafting an experience that understood both types of users.